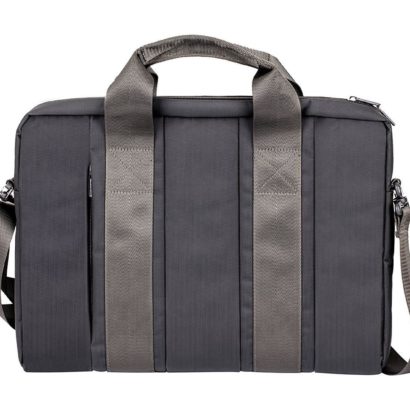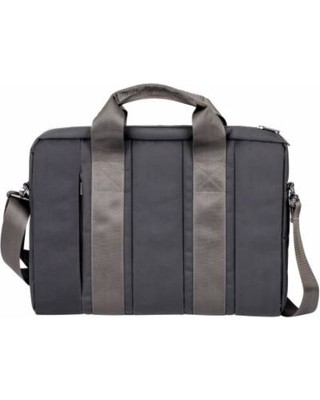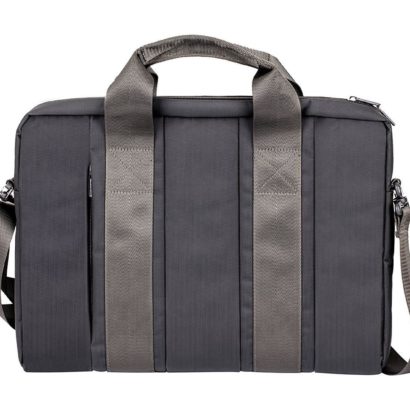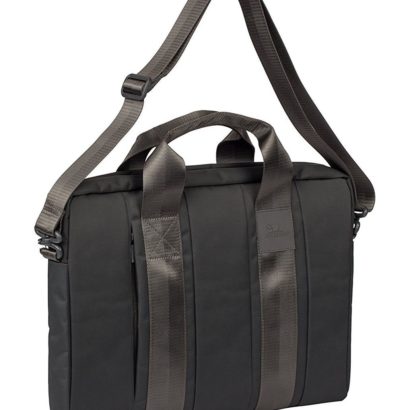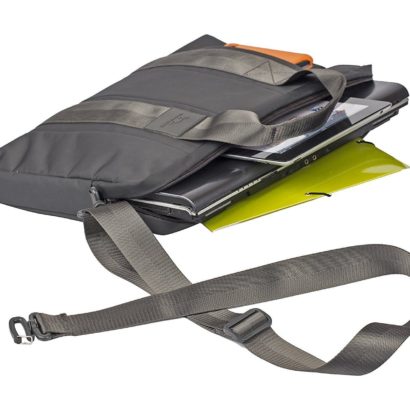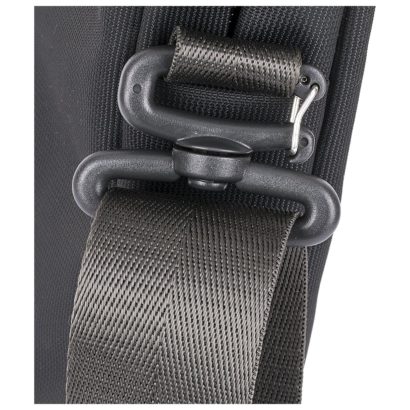 Rivacase 8830 Hyde 15.6-inch Laptop Bag Grey.
Slim and Lightweight
This slim and lightweight bag provides you with comfortable using and longtime wearing, traveling and just storing of your laptop. Its modern design will emphasize your confidence, style and taste. Sturdy handles made of uncut straps, encircling the bag over the entire surface add trendy look to the bag and significantly increase strength of its construction to withstand substantial weight. Highly scratch resistant material protects your devices from most of wet, dust and stains. Padded on all sides, the main compartment can easily hold wide range of the 15.6 -inch notebook PCs as well as 15 -inch Macbook Air or Pro
For Laptops and More
Gentle lining prevents scratching of your devices. The bag has an internal pocket designed for Tablets up to 10.1″ or iPads. Along with the main laptop compartment, an additional section of A4 format gives you the possibility to put in paper works, books or accessories for your laptop.
Material: Polyester
Slim, compact bag compatible with Laptops with screen up to 15.6″.
Internal pocket for Tablets up to 10.1″ screen and iPad.
Padded laptop compartment walls provide extra protection.
Handles made o f unabridged straps are fixed through the entire surface of the bag. enhancing the structure of bag and let you carry almost any weight.
Two external zipped pockets for accessories and smartphone.
Dual zipper pulls for easy, quick access.
Comfortable padded handles and a removable, adjustable strap.
See Also : Rivacase 8830 Hyde 15.6-inch Laptop Bag Grey

Free Shipping
Order over 25.000KD

14 Days Return
For goods issues

Secure Payments
100% Secure & Safe

12/7 Support Help
Deticated Support